"Dr. Mike is an excellent psychologist. He helped me in numerous ways to overcome deep-seated fears and anxieties. In addition, Dr. Mike was able to properly diagnose me, an important part of my recovery. After seeing many therapists in my past, I made a great choice in choosing Dr. Mike for his patience and sincerity. I recommend Dr. Mike to anyone looking for an 'easy-to-talk-to' and understanding therapist. " > Michelle, grateful patient
"Thank You - For the oh-so-many things you do for me, and have done for me! I thank God for you! :) You're the Best!" > Debby, patient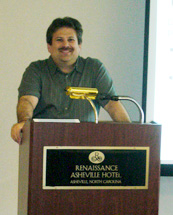 "Perhaps it is simply doing your job to you, but the support and care you have shown me has been a blessing. I thank you for all of the extra time and your efforts, which are helping me to cope and heal." > Allison, patient
"Thank you for all that you have done for my daughter. She is going to college and is doing well. I'm sure she will be a success because she is well on her way due to your help. Thank you." > Brenda, patient's mother
"Thank you for all you do to help me and my son. I thank God for you every day!" > Stephanie , patient
"Each time I think of you, I think of someone who has changed my life in so many positive ways. You've shown a lot of faith in me, and you've helped me find ways to work through some problems that otherwise might have made me give up. Each time I think of you, I remember your acceptance, your kindness, and your patience. And I also remember how freely you've always shown how much you care. That's why each time I think of you, I think how happy and grateful I am to have you in my life! This is how I feel about my therapy with you. You have been such a positive influence on my life, and I look forward to growing emotionally with you for years to come. Thank you for being there for me." > Jill, thankful patient
"I finally made it and couldn't have done it without you! Thank you for advocating for me and putting up with me! :) " > Cindy, patient
"I was fortunate to find Dr. Schwartz because my dear friend had an appointment with him she could not keep so in a pinch he allowed me to take her cancelled appointment. Good thing too, because I needed my psych evaluation in a hurry in order to book my operating room time! I met him first on the phone during the appointment switch and I liked him right away. He has a nice comfortable demeanor and a soothing voice that puts you at ease from the beginning. I had my appointment yesterday. Talking to him was very pleasant and he never made me feel he was picking my brain (even if he was!). He made sure I had an understanding of what I was getting myself into which was good. I plan to follow up with him after my surgery. I think having the support of a good psychologist can only help during the transition between now and after wls." > Suzanne, bariatric pre-surgical evaluation patient
---
LETTER OF RECOMMENDATION FOR MICHAEL E. SCHWARTZ:
"We are graduating about 15 psychology M.A.'s this year. Five are outstanding. Michael Schwartz is the best, and one of the top three M.A. graduates from this department in the past 3 to 5 years.
I know him very well, since September 1986 when he enrolled in my graduate course in Behavioral Therapy Techniques. In this course, students were assigned a simple phobic client recruited from the community. In a class of 17 graduate students, Schwartz was one of the two best. He very rapidly developed the required combination of assessment and intervention skills, worked beautifully with his 'co-therapist,' and gave ample promise of becoming a talented professional psychologist.
Schwartz' gifts are not confined to therapy. He is one of those valued people who combines scientific curiosity, creativity, and passion for research, with the aforementioned clinical aptitude. He is, in short, the very type of student for whom the Boulder model of the scientist-practitioner was intended. I supervised his M.A. thesis, a highly original attempt to investigate the affective consequences of discrepancies among various cognitive components of the experience of loneliness. In this research, he has demonstrated all the qualities we like to see in doctoral candidates: sharp insight into theoretical issues, boldness and ingenuity in creating an appropriate design, originality in constructing his own measures, perseverance in the face of the usual obstacles and hard work (it has been said he leaves the lab only to get some sleep!). And all these qualities are combined with a soft spoken, genial, mildly self-effacing demeanor, graced with a wry sense of humor.
Thus far, I have pictured an individual with extraordinary potential for a career in clinical/research psychology. I now report on his gifts in teaching. Because of his superior performance as a teaching assistant last year, he was appointed coordinator of all the labs in our one-year introductory psychology course that enrolls about 150 undergraduates. In this position, he supervises the work of five teaching assistants and is responsible for his own sections. I am full of admiration for his unusual skill both in teaching his students with clarity and passion, and in coordinating the efforts of the five other TAs. He is universally liked and respected.
In sum, I strongly urge his admission to a doctoral program of the very highest standards. Mike Schwartz will be among the best a really good program can hope to attract. And, in the future, he can be expected to make significant contributions to research and theory, as well as to the profession of psychology." > Otello Desiderato, Ph.D., Professor, Department of Psychology, Connecticut College